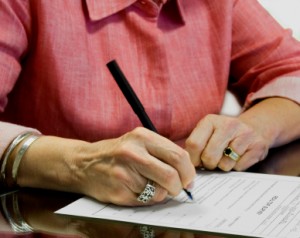 Probate is a court supervised process for identifying and gathering in the assets of someone who has passed away. The process involves valuing the Estate, assessing the assets, paying taxes where applicable and settling any claims and expenses which may be payable by the Estate. Once the Probate has been issued by the Court, the assets are distributed in accordance with the Will.
If the person, who has passed away has not left a Will, then their Estate is described as being 'Intestate'. In this situation a slightly different procedure is followed to apply for Probate and the Estate is distributed in accordance with the rules laid down by law.
At Magennis and Creighton we have significant experience in the whole area of Probate and Intestacy. We provide a professional and compassionate service at what is a very difficult time. We use our best endeavours to have matters completed within a reasonable timescale and we pride ourselves upon an attention to detail to ensure that all aspects of the administration of the Estate are thoroughly covered.
---
Talk to someone from our team