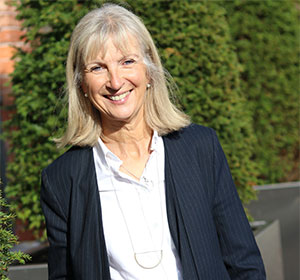 Caroline graduated from Queens University with an LLB (Hons) in 1982 and was admitted to the Roll of Solicitors in 1984 having completed a year in the Institute of Professional and Legal Studies at Queens.  She trained and worked at the firm of John Reavey in Rathcoole until she started up the firm of Magennis and Creighton, with Margaret Magennis, in 1996.
Caroline specialises in all aspects of Conveyancing including both domestic and commercial transactions.  She has experience in dealing with all the parties in the conveyancing process including the Estate Agent, the solicitors representing the parties in the chain and the lending institution.  As a firm, Magennis and Creighton are members of the panels of the majority of the banks and building societies being used by house buyers in Northern Ireland and therefore, in any given house or business purchase, Caroline is able to represent the purchaser and the lender in the process.
Caroline also deals with private and commercial tenancies and has experience representing both the Landlord and the tenant.
Caroline has also dealt with vesting situations to assist parties in obtaining compensation when their land has been vested.  She has also been involved in a number of cases involving properties that have become blighted for different reasons and has assisted clients in relation to securing the sale of the property as a result of the blight.
Caroline also has extensive experience in the preparation of Wills and the process of obtaining a Grant of Probate and administering an Estate in the event of a death.  She has dealt latterly with different aspects of contentious probate work assisting the parties where there has been a question about an entitlement under a Will or where there has been a query as to the financial provision made for a relative or dependant in an Estate situation.
Caroline has had the privilege of having lived and worked within the Newtownabbey area for all of her adult life.  She has a knowledge and appreciation of the local people and businesses which has been developed over the years of providing legal services, within the office of Magennis and Creighton.
Email: [email protected]