We're supporting Macmillan Cancer Care, Autumn 2014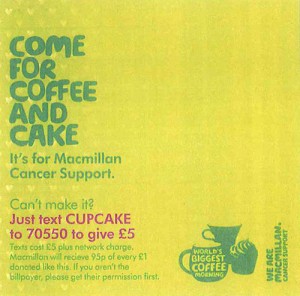 This Autumn Magennis & Creighton Solicitors will be supporting the Macmillan Cancer Care. Its a charity close to our hearts and we hope you can help us help them.
We are are running a Macmillan Cancer coffee morning at 10.45am Friday 26 September 2014 – everyone welcome.
We are also taking part in the Macmillan Cancer Care Wills promotion in November.